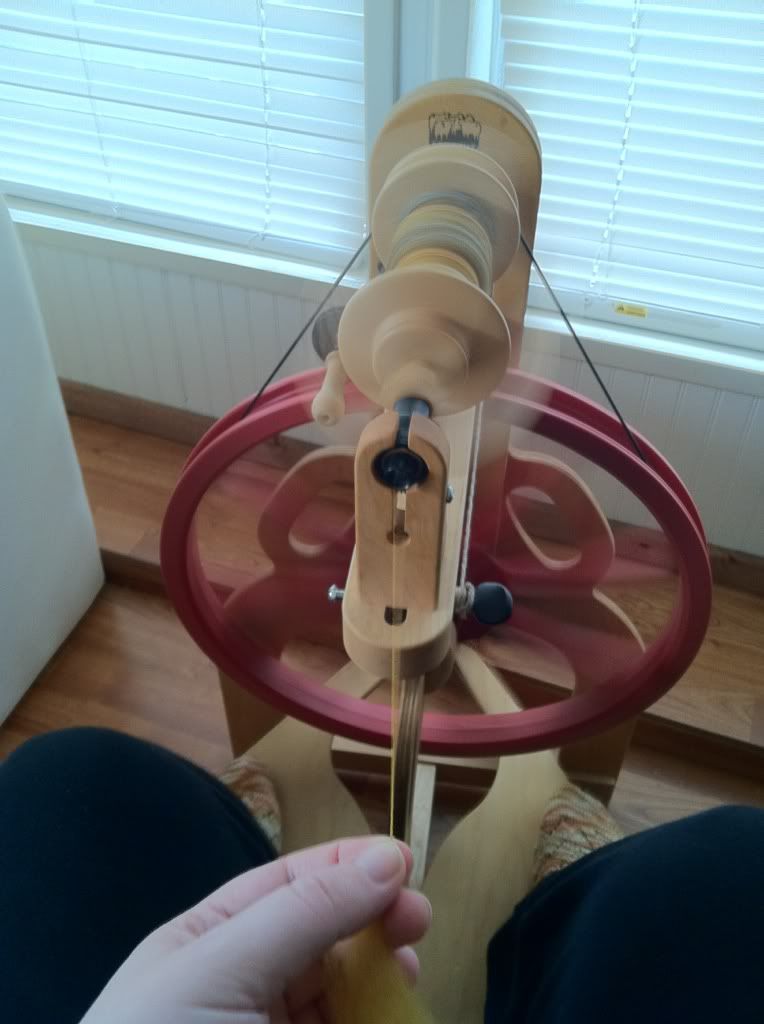 I'm missing the spin-in at
Wynona Studios
today, so I decided I'd get my wheel out and pretend I was there. About five minutes in, Puca stuck his toothbrush in the flyer while it was spinning. The noise was terrible! He said, "A hurt!" and made me kiss his toothbrush all better. I think he should have kissed my wheel and apologized, but that's just me.
The annual
Rose City Yarn Crawl
started yesterday. It is an event where you go around and visit all the participating yarn shops in the Portland area. This year there are 19! Each one has its own raffle for stopping in, but if you get your pasport stamped at ALL 19, you get entered to win a fantastic grand prize as well.
Each of the stores have daily events including make and takes and trunk shows from local dyers and designers. I am planning on spending Saturday parked at Wynona Studios in Oregon City and on Sunday going to a couple of my other favorite shops, namely
Happy Knits
and
Urban Fiber Arts
. I'm really looking forward this weekend!